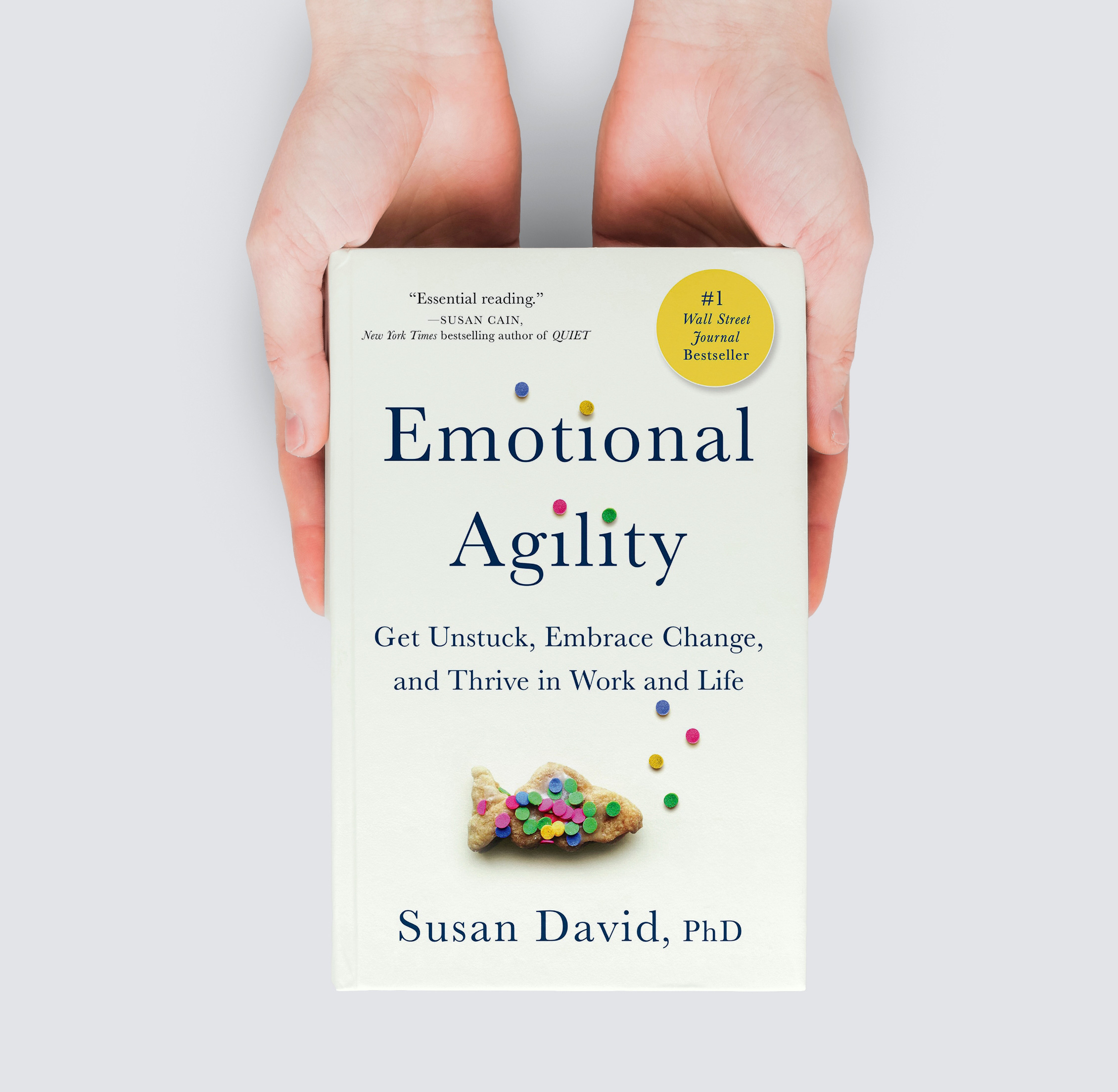 #1 Wall Street Journal Bestseller
Features and awards
Amazon

A Best Book
of the Year

CEO-READS

Editors Choice

FORBES

Recommended
Books for Leaders

Thinkers50

Winner
Breakthrough
Idea Award

Books For
A Better Life

Winner

Axiom

Medalist
Get Unstuck

,

Embrace Change

, and

Thrive

in Work and Life

EMOTIONAL AGILITY helps us to navigate life's twists and turns with self-acceptance, clear-sightedness, and an open mind. This process isn't about ignoring difficult emotions and thoughts. It's about holding those emotions and thoughts loosely, facing them with courage and compassion, and moving beyond them to ignite change in your life.

Written with authority, wit, and empathy, EMOTIONAL AGILITY serves as a roadmap for real behavioral change.
Showing Up
+
-
Stepping Out
+
-
Walking Your Why
+
-
Moving On
+
-
Watch a short preview
Emotional Agility Readers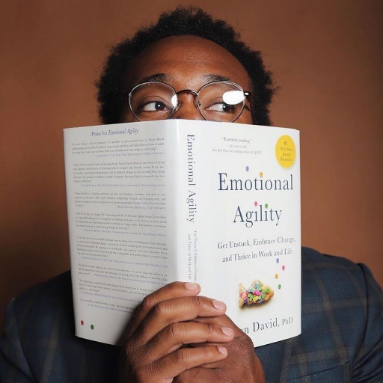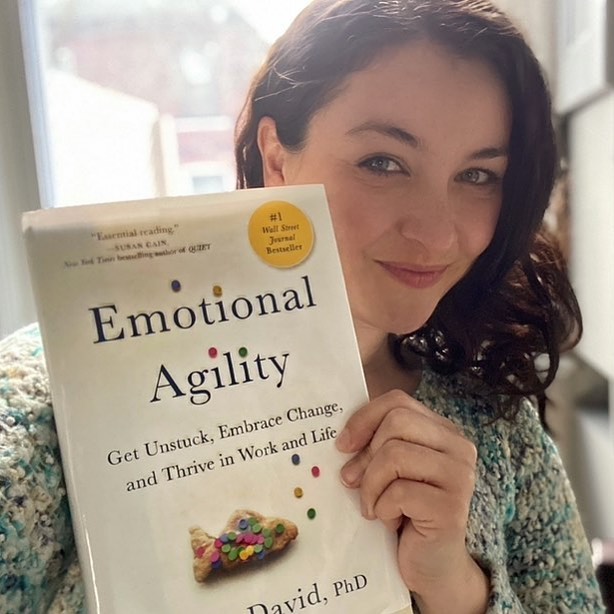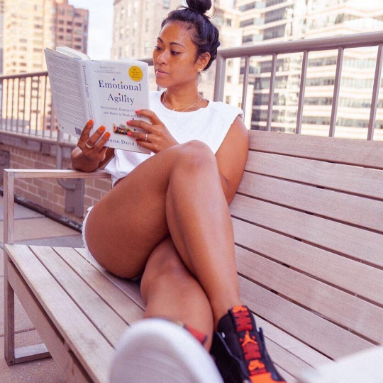 About Susan David
Susan David, Ph.D. is the visionary who developed the concept of emotional agility.
An award-winning Harvard Medical School psychologist, Susan has been named one of the world's most influential management thinkers. She offers unique expertise on cultivating more agile, healthy, resilient, and authentically happy people, families, workplaces, and communities.
More Videos, Articles, & Podcasts
Continue to

learn

evolve

transform

ground

explore

With Emotional Agility