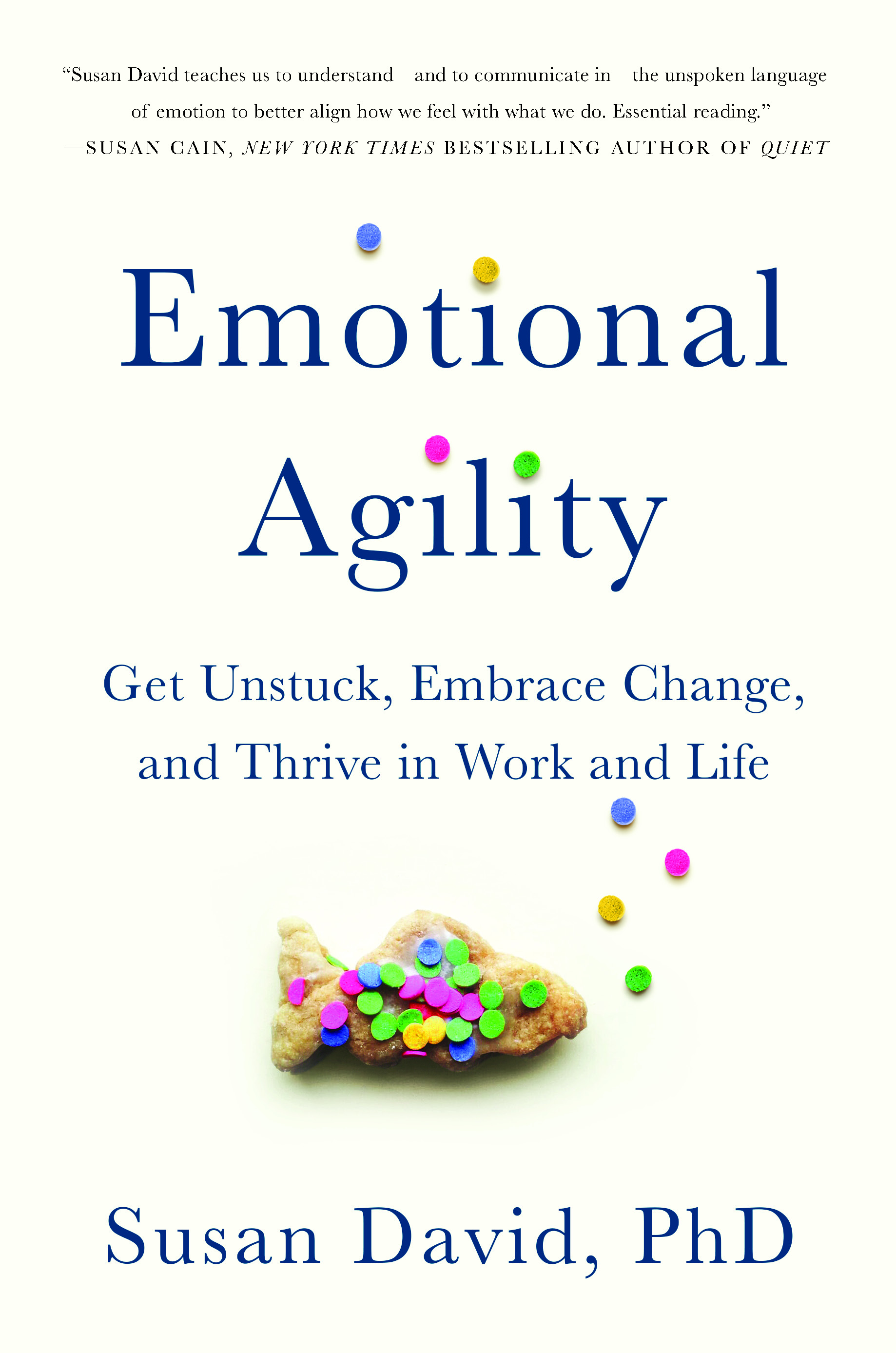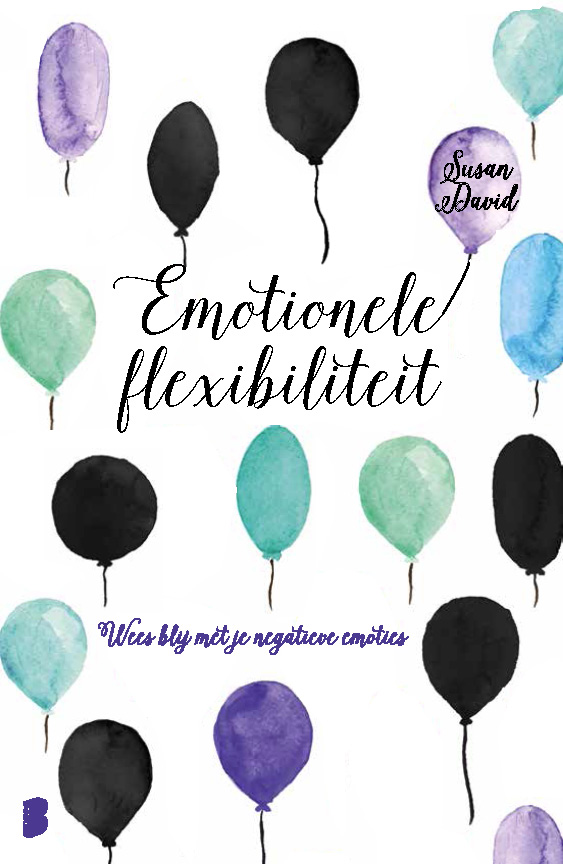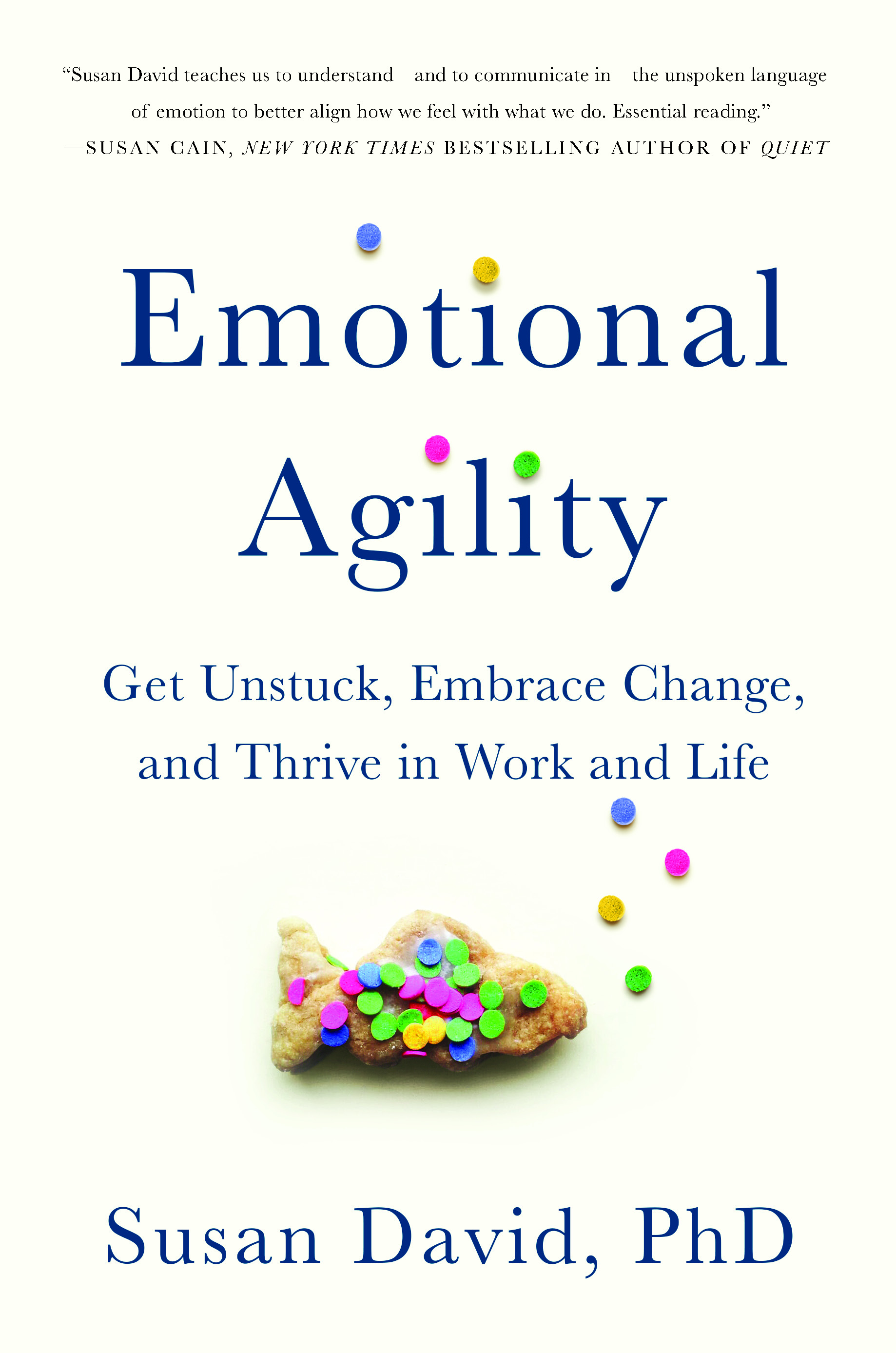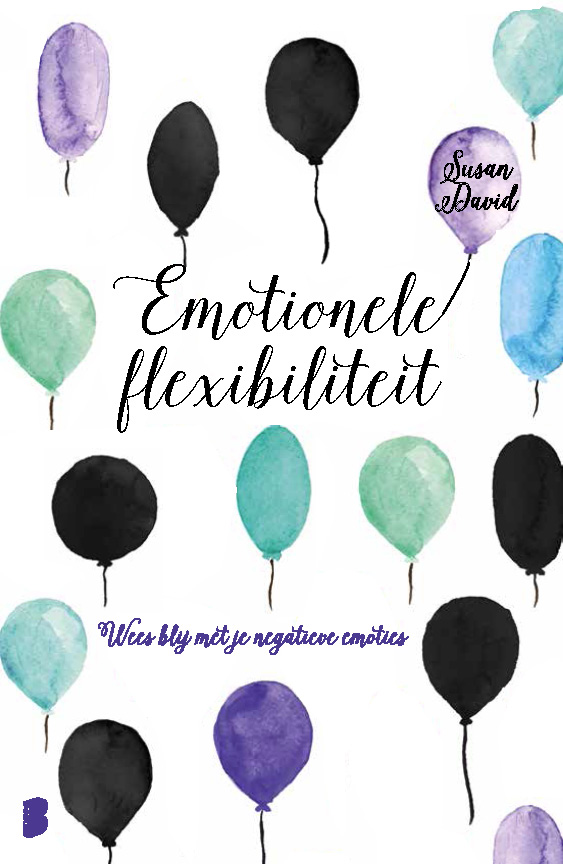 emotional agility
get unstuck, embrace change, and thrive in work and life
The way we navigate our inner world – our everyday thoughts, emotions, and self-stories – is the single most important determinant of our life success. It drives our actions, careers, relationships, happiness, health; everything. For example: Do we let our self-doubts, failings, shame, fear, or anger hold us back? Can we be determined, persevering toward key life goals, but just as importantly, have the insight and courage to recognize when these goals are not serving us, and adapt?
In EMOTIONAL AGILITY: Get Unstuck, Embrace Change, and Thrive in Work and Life (Avery, On sale September 2016, Hardcover & Ebook), Susan David, Ph.D. a renowned psychologist and expert on emotions, happiness, and achievement, draws on her more than twenty years of research to show that emotionally agile people experience the same stresses and setbacks as anyone else. The key difference is they know how to gain critical insight about situations and interactions from their feelings, and use this knowledge to adapt, align their values and actions, and make changes to bring the best of themselves forward.
Emotional agility is a process that enables us to navigate life's twists and turns with self-acceptance, clear-sightedness, and an open mind. The process isn't about ignoring difficult emotions and thoughts. It's about holding those emotions and thoughts loosely, facing them courageously and compassionately, and then moving past them to ignite change in your life.
Simply put, EMOTIONAL AGILITY is Emotional Intelligence rebooted for today's reader. EMOTIONAL AGILITY challenges conventional wisdom and engagingly uses research, stories and examples to describe emotional agility, leaving readers both with the 'why' – the fascinating and novel underpinnings of emotional agility and with the 'how', a four-part system so that readers can immediately incorporate this potent concept into their lives. EMOTIONAL AGILITY is a book for all of us who are looking to lead our best lives in an uncertain world.
Drawing on her deep research, decades of expert consulting, and her own experience overcoming adversity after losing her father at a young age, Dr. David shows how anyone can thrive in an uncertain world by becoming more emotionally agile. Written with authority, wit, and empathy, EMOTIONAL AGILITY serves as a roadmap for real behavioral change -- a new way of acting that will help you to reincorporate your most troubling feelings as a source of energy and creativity, and live the life you want. EMOTIONAL AGILITY will help you live your most successful life whoever you are and whatever you face.
Pre-Order the book
EMOTIONAL AGILITY is currently available for pre-order at these fine e-tailers.